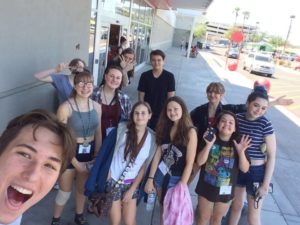 You are cordially invited to come play with us in the Valley of the Sun.
The Free to Be Unschooling Conference is a celebration of living and learning outside the box.  We believe that one of our most important jobs as parents is to act as our children's partners and facilitators… to walk beside them as they navigate the world, living and learning with passion and joy, according to their own personal path in life.   This conference aims to help us support each other in doing just that.
One of the challenges of being an unschooling family in a "schooled" world is that you may find yourself feeling lonely, especially if you're new.  Do other people live the same way?  Do other people understand?  Do other people have the same questions? The answer to all of the above is YES, and gathering with others who are walking a similar journey is a powerful thing!
Come join us as we: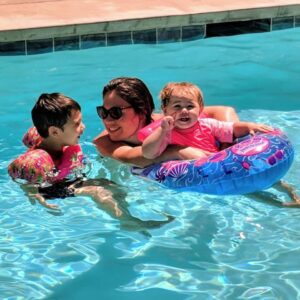 Hear from informative and inspirational speakers
Learn about new ways to connect with our children
Challenge ourselves to think deeply
Recharge our unschooling and parenting batteries
Share information, resources, and support
Examine new ideas
Make new friends and reconnect with old ones
Play.  A lot.  Laugh.  A lot.
HAVE FUN.
Imagine a weekend where you won't be asked about what kind of curriculum you use or what grade your child is in;  a weekend where you'll be surrounded by parents who advocate for treating children (and all people!) with kindness, gentleness, and respect;  a weekend where you and your kids can get questions answered by seasoned unschoolers;  a weekend where you can be inspired and inspire others;  a weekend where you'll be joined by lots of other families who love living, learning, and playing together… families who recognize the true joy that comes out of a life where their children are free to follow their hearts, free to trust their passions, free to learn in their own unique way…
free to BE.
Check out some highlights from 2018:
We hope you'll join us!
Save