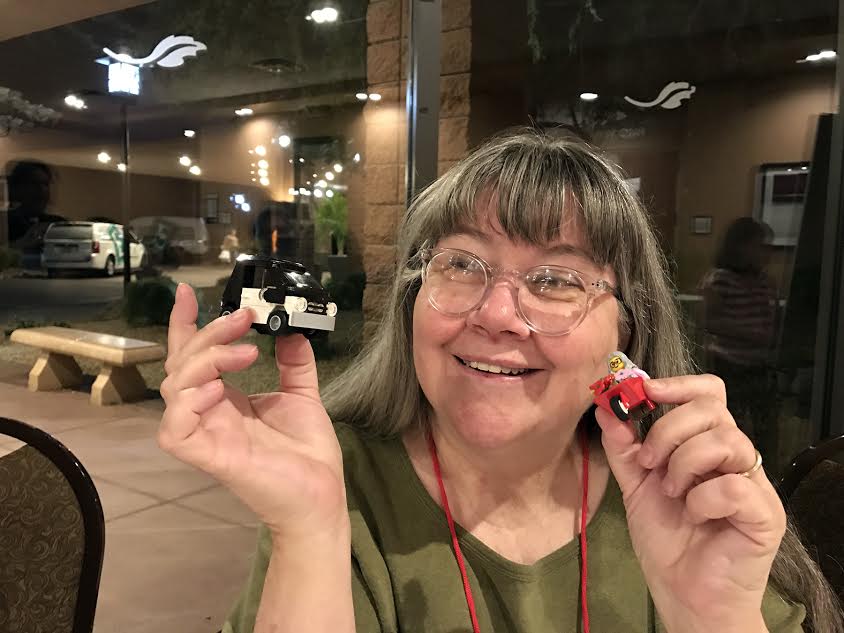 Sandra Dodd has spoken at conferences for over twenty years, usually about connections, choices and joy.  She grew up in Española, north of Santa Fe, but has been in Albuquerque for over half her life, with Keith Dodd and (generally with) their now-adult children Kirby (31 in July 2017), Marty (28) and Holly (25) .  She is a former Jr. High English teacher, and a lover of music, history, humor and Korean dramas,   There are many things to read and see at SandraDodd.com .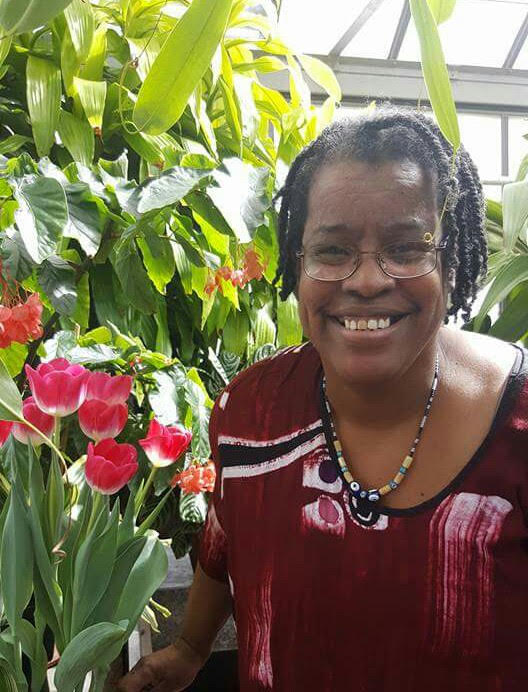 Erika Davis-Pitre and her husband Michael have 4 children – one daughter (38) and three sons (34, 32 & 24). They also have a son-in-law, a daughter-in-law and two grandsons.
She and her husband have recently moved back to San Francisco full-time after living in Connecticut for more than a decade.They have been unschooling for many years and love it, so Erika is always looking for opportunities to share their unschooling joy with others.
Erika has spoken at many un/homeschooling conferences, led quite a few funshops/workshops and has hosted and participated in many round table discussions about unschooling all over the US and Canada.  She especially enjoys talking about unschooling teens, sharing the joy of unschooling and celebrating diversity through unschooling.
And she is an Artist Trading Card (ATC) fanatic – if you don't know about ATC'S, please ask!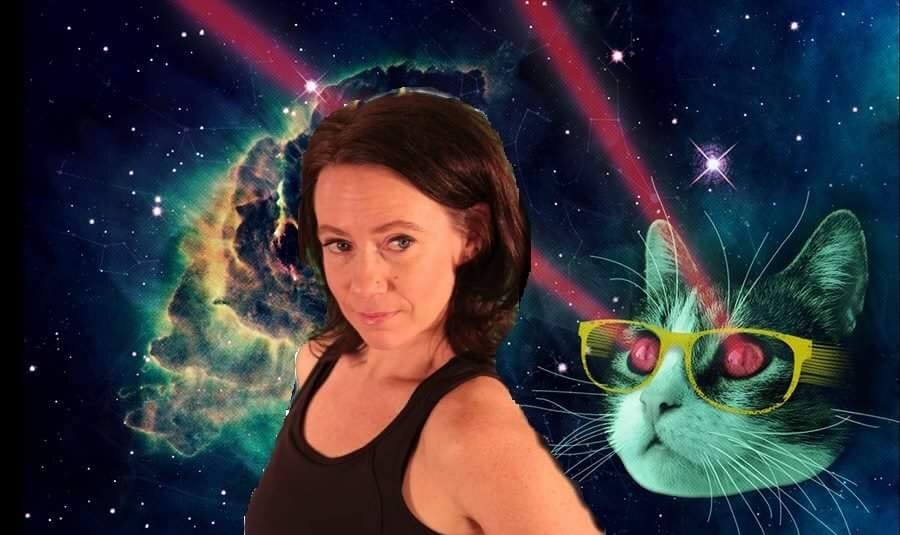 Laura Flynn Endres – After radically unschooling her two kids, now 24 and 20, near her family's 5th generation farm in Illinois, Laura decided to turn the unschooling philosophy toward herself and finally do something she's wanted to do for a long, long time – move away from home. She and her husband Rob relocated to Los Angeles last year, and the transition has been terrifying, exhilarating, humbling, exhausting, revealing and more. She's now doing marketing for Corniche Travel on Sunset Blvd in West Hollywood, which satisfies her need to have some "OMG!" in her life. #FromFarmToTheSunsetStripYo
She's also a personal trainer and currently runs free monthly challenges on Facebook. When she's not working or working out, you can find her hiking in the Santa Monica mountains, scouting out the best taco truck in West Hollywood, or holding down a lawn chair at Hermosa Beach.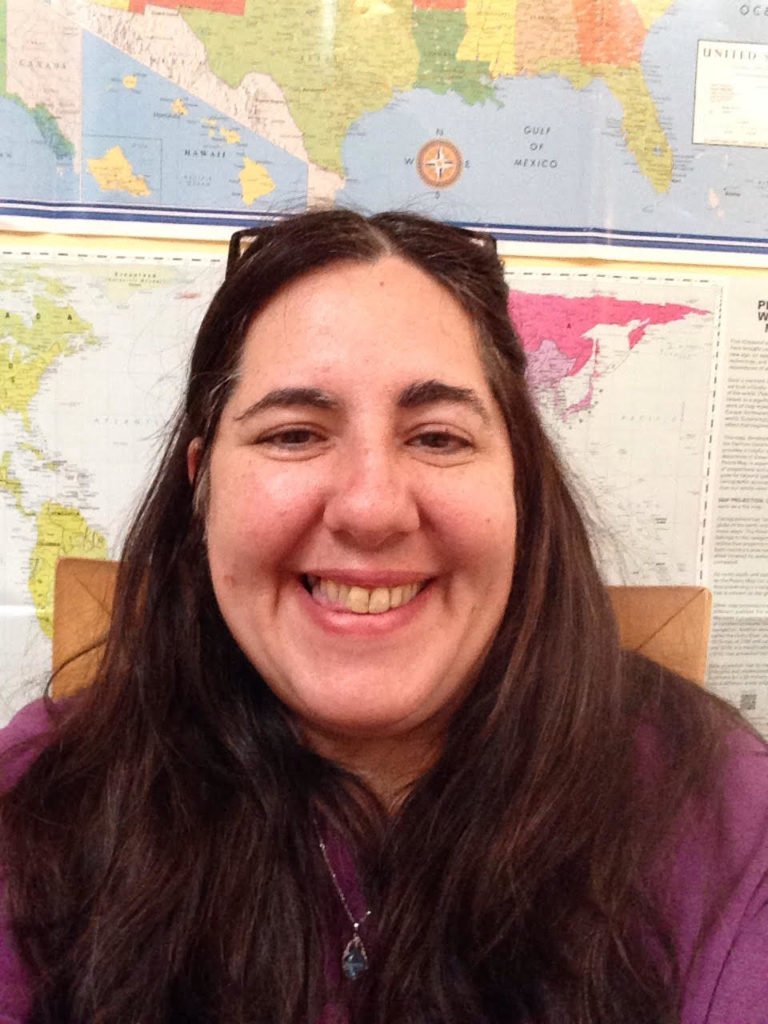 Sylvia Woodman is insatiably curious.  She loves meeting new people, traveling to new places, having new experiences, tasting new foods, and learning new things!  She has been learning, thinking, and writing about unschooling for more than 7 years.  She spends time on FB helping out on several unschooling groups including Radical Unschooling Info,  Unschooling Q&A, and Unschooling Mom2Mom.  She also spent over a decade volunteering with her local La Leche League Group.  Sylvia has been married to her husband Jim for over 16 years and they have two children Gabriella (13) and Harry (11), who have never been to school.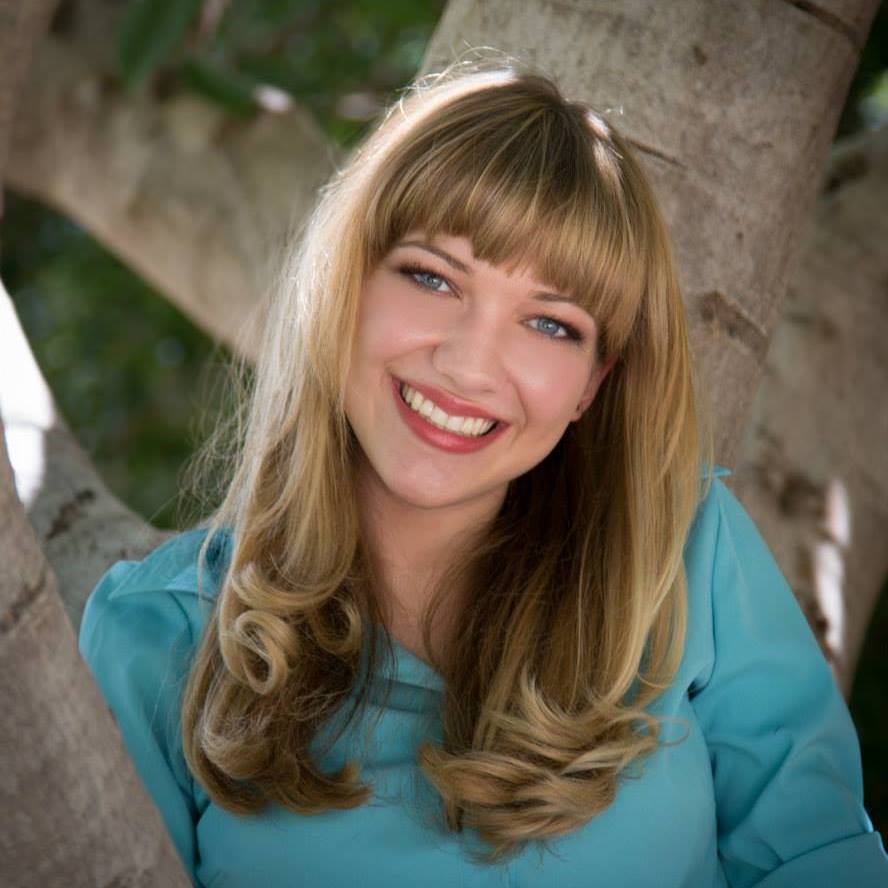 Kelly Nicole is a 22 year old former unschooler, a successful actress, and a teacher of her craft.  She went to public school until 6th grade, when she was brought home along with her older sister, due to their struggles in the public school system.  She has a fantastic mother who struggled with the idea of homeschooling, and eventually found her way to unschooling very successfully!
She is excited to share her experiences transitioning from public, to virtual, to unschooling, which resulted in her firm belief in the benefits of unschooling.
Because of being unschooled, she was able to become comfortable with who she is, and confidently follow her dream from a young age. Resulting in a resume that includes numerous film, theatre, and commercial projects. She also teaches acting, improv, directs, and performs at as princess characters at parties and events.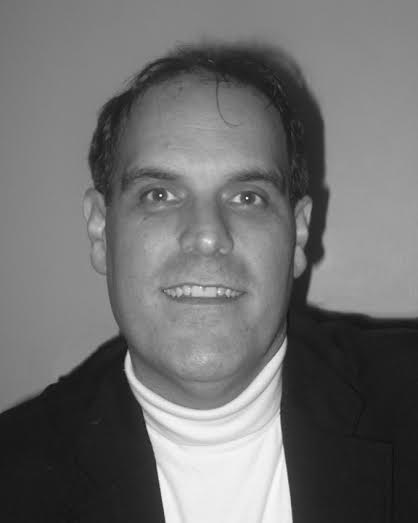 Alan Marshall is an unschooling dad, husband, musician, singer, theater director, actor, and music minister. He lives in Ada, Oklahoma with his wife, Melody, and three children, Adie (14), Kate (8), and Gabriel (5). The Marshall family has applied the principals of radical unschooling from the birth of their first daughter. Alan is active in discussions at the Christian Radical Unschoolers facebook page, and occasionally chimes in at other online forums as well.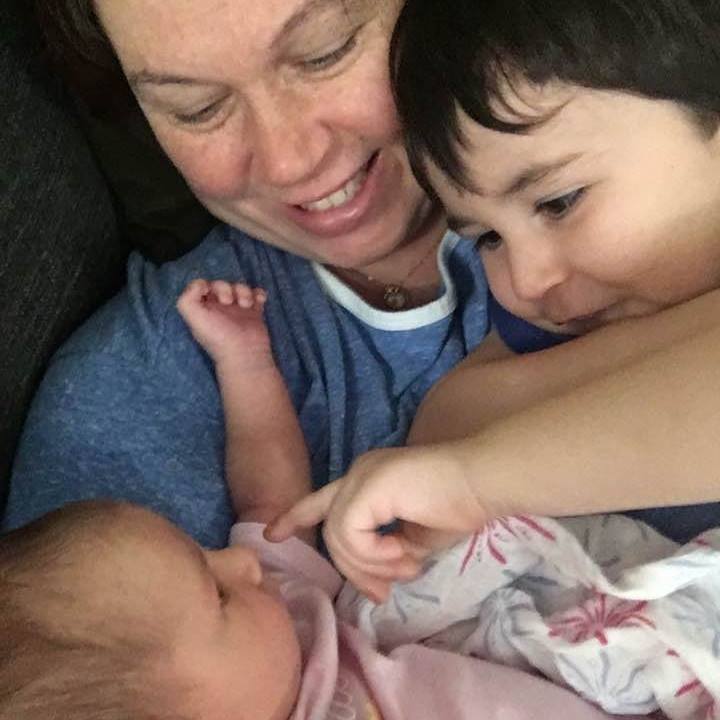 Roya Dedeaux is a grown unschooler who lives in Southern California with husband, toddler Wyatt, and baby Lilyanne.
Roya has a M.S. in Counseling and a B.A. in Recreation and Leisure Studies.  She is a Licensed Marriage and Family Therapist with a private practice in Los Alamitos, and long-distance counseling for homeschoolers.  Her therapy website is royadedeaux.com.  She is also a professor in the Recreation and Leisure Department at California State University, Long Beach, and loves getting to teach classes about play and leisure!  She believes strongly in the importance and power of play for all ages, and has spent the majority of her personal and professional life inspiring others to become more playful.
Roya specializes in art therapy, and has spent most of her life crocheting, knitting, making journals, collaging, and following other artistic pursuits.  She is a regular columnist in The Homeschooler magazine.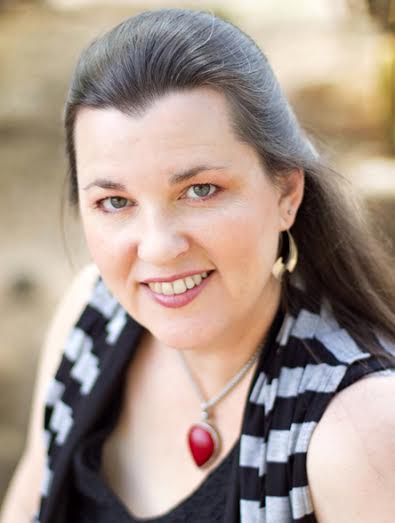 Carma Paden has four always-unschooled children, ages 21, 19, 15, and 13, and has been married to their dad for over 30 years. After ten years of marriage and acquiring a degree for which she never had a career (elementary education) and a career for which she never had a degree (editor in a very minor publishing house), she promoted herself to being a stay-at-home mom. The intense disaffection she developed for the educational system in her final year of teacher's ed led her directly to John Holt and the firm decision to homeschool her future children. After homebirthing, babywearing, co-sleeping, and breastfeeding four kids nonstop for twelve years, radical unschooling just didn't seem like a very big stretch, so she did that too.
Among her four offspring she numbers one Aspie, one dyslexic, one ADHD, one synesthete, one thespian, one colorblind, one total and complete math nerd, one drummer, two ukulelists, two artists, three singers, and four wildly differing personalities. Plus a cat. Two are in community college full-time and two are only part-time. But not the cat.
Carma writes (always employing the Oxford comma) about gentle and respectful parenting, about home and unschooling, and about life, liberty, and whatever else strikes her as interesting at TheCarmawithaC.com and also over at ChristianUnschooling.com. Besides blogging, she doesn't have enough time for reading, scrapbooking, reading, knitting, writing, and reading. In addition to reading (did she mention she likes to read?), she enjoys writing about herself in the third person. She enjoys a moderate fame among her acquaintance as THE gal to call when needing to be talked down from a parenting or homeschool crisis. Carma is originally from Texas but her kids are all native Phoenicians.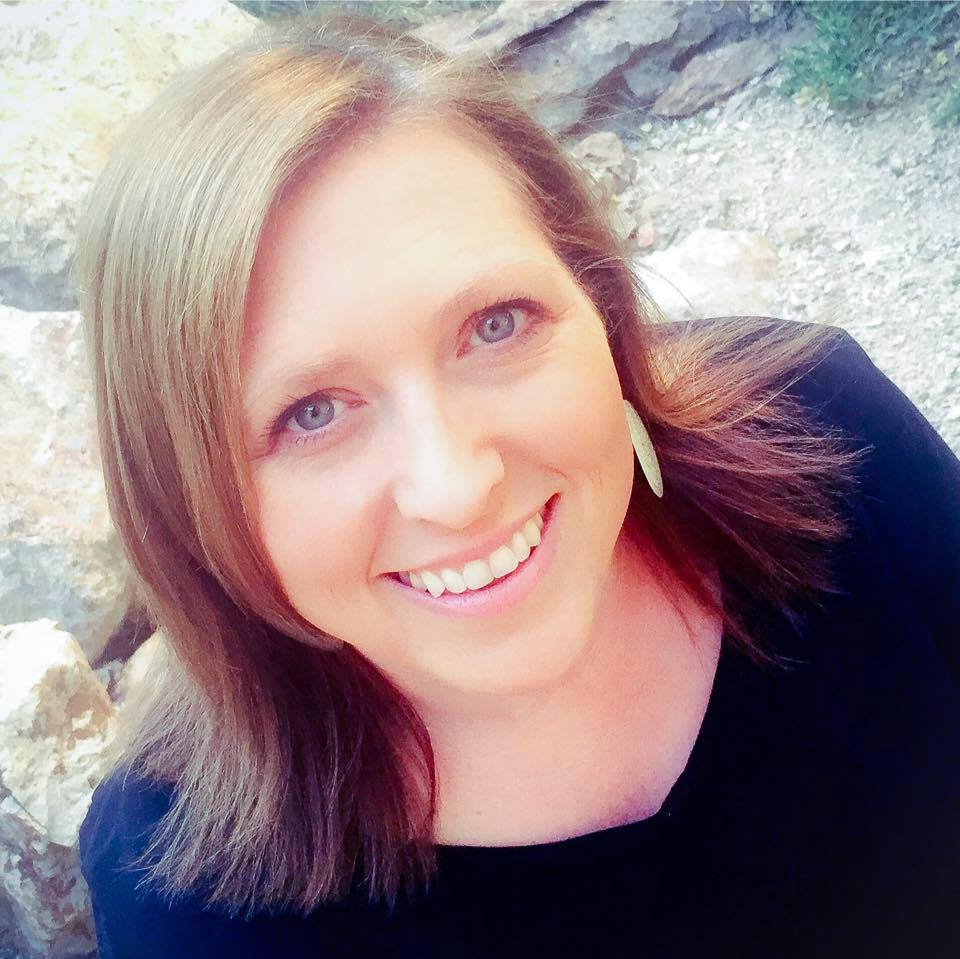 At the first Free to Be, Jennifer Andersen was uncertain. She knew that Unschooling was philosophically what she wanted for her family, but she was not sure how to get there.
Jennifer loved the philosophy of Unschooling so much that she jumped all in. She applied everything she read and learned all at once, dragging her family down a path of chaos, confusion, and anything but peace or calm.
Through wonderful mentors like Sandra Dodd, Joyce Fetteroll, Jennifer McGrail, and Pam Larrichia, Jennifer began to see the error of her ways. Sandra's reminder of "Read a little. Try a little. Watch a little. Wait." began to resonate.
It was at this point that Jennifer and her family began to find the real beauty in Unschooling. Slowing down, watching, observing, and noticing what felt good for everyone became the pillar of her efforts.
Now, entering their fourth Free to Be the Andersens are anything but uncertain. Though they still stumble and have lots of work to do, they know fully that Unschooling is the path for them, and are loving (almost) every minute of it! Jennifer lives in Denver, Colorado with her husband Kris, and children Owen (9) and Sydney (7). She blogs about LIVING! Life with Kids at OurMuddyBoots.com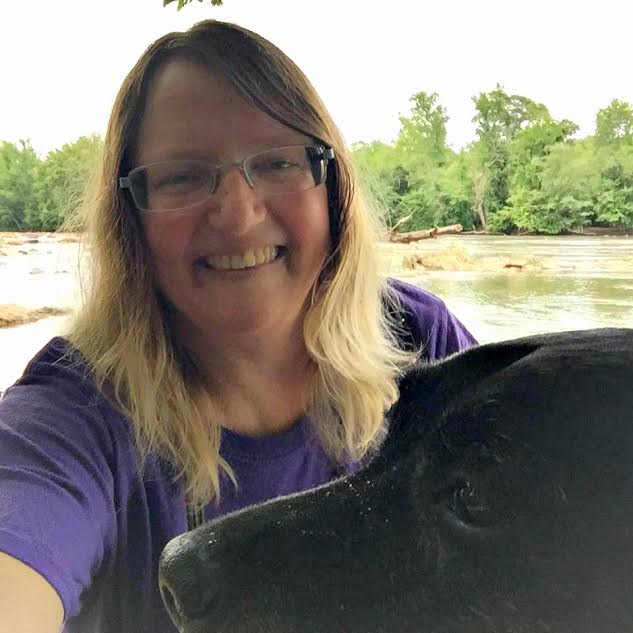 Caren Knox is a Charlotte, NC native, and an unschooling mom of 2 sons, who are 24 and 18.
We began unschooling after seeing how school was sapping the enthusiasm and joy of learning from my oldest when he was just in the 2nd grade. "Unschooling" was one of the first things I ever entered into an internet search engine, after a friend said, "There are many different ways to homeschool" in response to my saying I didn't want to ruin my relationship with my kids by becoming their teacher. Every step and moment of growth in unschooling has brought numerous unforeseen gifts in our lives and all our relationships, and I'm so glad to be able to share some of what I've learned along the way. Lots of moms who went before me were willing to help illuminate our path and help me see my kids and our life with clarity and understanding, and I'm grateful to be able to pay that forward in some small way. I'm a single, working mom, co-parenting with both boys' dads, who have been supportive of unschooling all the way.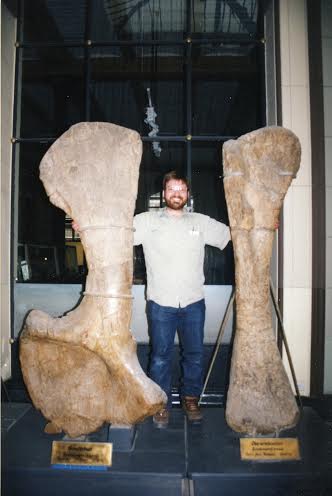 Brian Curtice's eclectic background lends itself quite nicely to being, as he calls it, an Ownschooling Dad.  Brian's own conventionally schooled background led him to pursue a PhD specializing in sauropod dinosaur identification.  Though chasing dinosaur tails on 6 continents with his beloved wife Linda had its charms, one brush too many with death (and the need for cash) led them to settle down in Brian's native Phoenix, and trade in his pick ax and backpack for an allegedly safer existence chasing his other love, technology.  Brian has spent the last 16 years at a local Fortune 500 technology company, working his way up the proverbial Corporate Ladder, all the while dabbling with dinosaurs, cameras and cars.
Somewhere along the way Linda talked Brian into making what has been the most joyous decisions of his life, becoming a father.  Not knowing anything other than public schools they sent their son Brock, at age 4, to Kindergarten.  Over the next 4 years Brock flourished academically, but something was wrong.  Brock was changing, his innate inquisitiveness and love of learning was being insidiously replaced by complacency, waiting to be told what to do next, and a general unhappiness that typically erupted right after dinner when the homework marathon would begin.  With Drake, their youngest son, starting Kindergarten Brian did what came naturally to him, he went back to school.  It was there that he discovered there was another way to educate, one that had been elegantly written about by John Holt, Ivan Illich and others.  Brian instantly decided he would study unschooling, homeschooling and, as a paleontologist would do, how in the world did we get to where we are today academically as a society.  Graduating with a PhD in Educational Technology from Arizona State University, Brian has spent the last 4 years not only studying, but living, Ownschooling (literally owning one's education).  He is currently writing a non-technical book about his research and loves talking to families about non-traditional education strategies…and paleontology!