Fairy Godparents – If you're a regular conference-goer, you're familiar with the Fairy Godparents program, because it's a favorite!  Open to all ages, the idea is make each other's time at the conference just a little more filled with love. You'll be secretly paired up with another participant and act as that person's Fairy Godparent throughout the entire conference.  Leave them notes or little gifts, candy, have someone serenade them… be creative!  It's a lot of fun, and guaranteed to bring some extra joy to your conference experience.  You can either reveal yourself to your Fairy Godchild at the end of the conference, or let them always wonder.
Raffle – We do a raffle every year, to help support our scholarship fund for families who need financial assistance.  What exactly are we raffling off?  It could be just about anything!  In the past we've raffled off gently used books, toys, handmade soaps, games, craft items, themed baskets, dolls.  The more donations we receive, the more successful the raffle.  Raffle items are donated by anyone who'd like to participate; all proceeds go straight into the scholarship fund.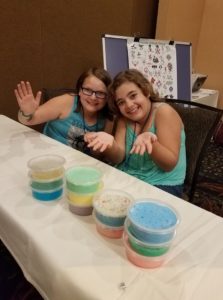 UNtrepenuer Fair – Free to all conference attendees, the UNtrepenuer fair welcomes you and/or your child to set up a table to showcase and sell your wares.  If you have a craft or other item to offer, this is the place.  It will be open throughout the entire weekend, and is a great way for your unschoolers to embrace their entrepreneurial spirit!
Teen Room – Teens only!  Come, hang out, take a nap, visit with friends, play a game, whatever you'd like.  We'll start the room off with a couple of bean bag chairs, a TV with a gaming system, and some small doo-dads like hacky sacks and decks of cards.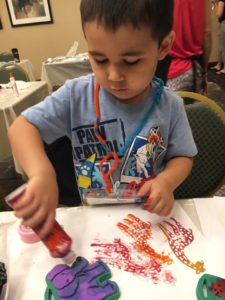 Computer/Game Room – Want to play Minecraft or another game with your friends? This is the place!  We'll have a dedicated room with plenty of tables and chairs, so bring your laptops.  Board games or chess or cards more your thing? We'll have that too.  We'll bring a selection of games to get it started, but feel free to bring your own, too.  This will be open all weekend too.
Arts & Craft Room – This room will be open all weekend, so come and go as you please. There will be a variety of paints, pencils, pastels, and other art supplies to satisfy all your creative needs.  Run by Sandra Jessop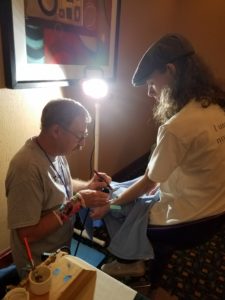 Airbrush Tattoos – Mary and Jim Vogel of Body Art 4 Fun will once again be joining us to apply airbrush tattoos for whoever would like one.  Get something tiny or get something bold!  They will be on hand all weekend, and tattooing for select hours to be determined.  Tattoos are free, but tips are always appreciated.