What exactly is an unschooling conference?
If you've never been to an unschooling conference, you are in for a life-changing experience!  You'll hear inspiring and informative talks from a great line-up of speakers, you'll be able to sit in on and participate in smaller circle chats, and you can ask questions to be answered during one of our FAQ panels.   You can join in on one or ten or dozens of our offered "Funshops", where you and your kids can learn a new skill, dig in to a craft, explore new hobbies and interests, and play games with other unschoolers.  But that's not all!  We'll also be providing family-friendly entertainment every night, as well as activities to appeal to each and every member of your family.   When you need a breather, you can swim in the pool, relax in the hot tub, or just enjoy a conversation with new friends.
Who's running this thing?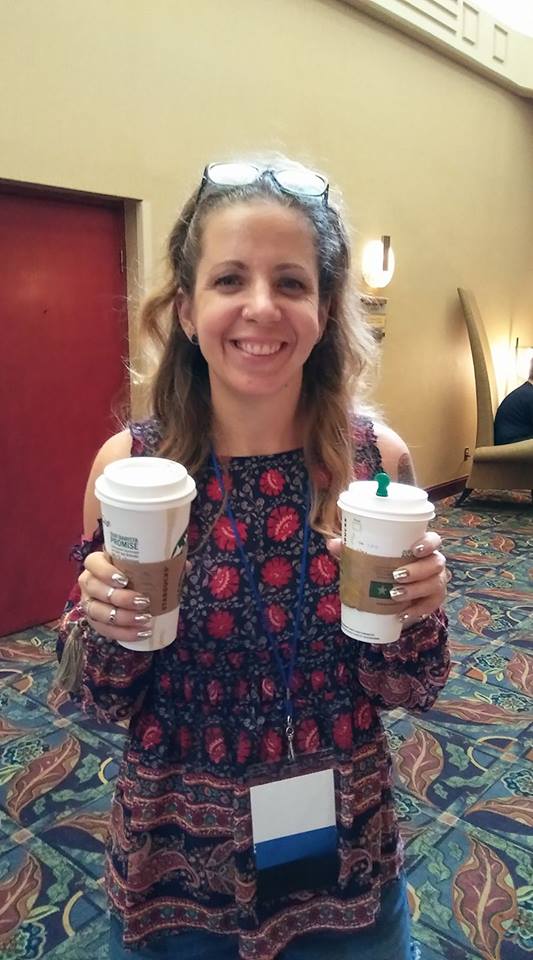 I'm Jennifer McGrail, your organizer and host.   I'm an unschooling mom, a wife, a writer, a yoga teacher, and a coffee lover.I have four kids and a Mike. I write a blog called The Path Less Taken.  My biggest passions in life are radical unschooling and gentle parenting, and I am thrilled at the opportunity to share a weekend with a hotel full of other like-minded families. Also, I like Milk Duds.
Where I can find the schedule?
A detailed schedule won't be available until fairly close to the launch of the conference (you'll also receive a printed version with your registration materials when you check in on the first day).   I will be maintaining a basic schedule of events on the schedule page, and will be updating and adding to it regularly as we confirm our presentations and activities.
How much will the total cost be?
Please see the registration page for prices.  Your hotel room is separate, and can be booked here.
Are you offering any scholarships?
Yes, we have a limited number of scholarships available (the more donations we receive, the more scholarships we'll be able to offer!)  for those who wish to attend but have limited funds for registration.  We do ask that those who receive scholarships work during the conference, whether it's manning tables, running activities, set-up/clean-up, or any number of various other tasks that need to be taken care of.
If you'd like to be considered for a scholarship, please contact us with a brief description of your situation, as well as areas where you'd be able or willing to work.  Thanks!
How do I register?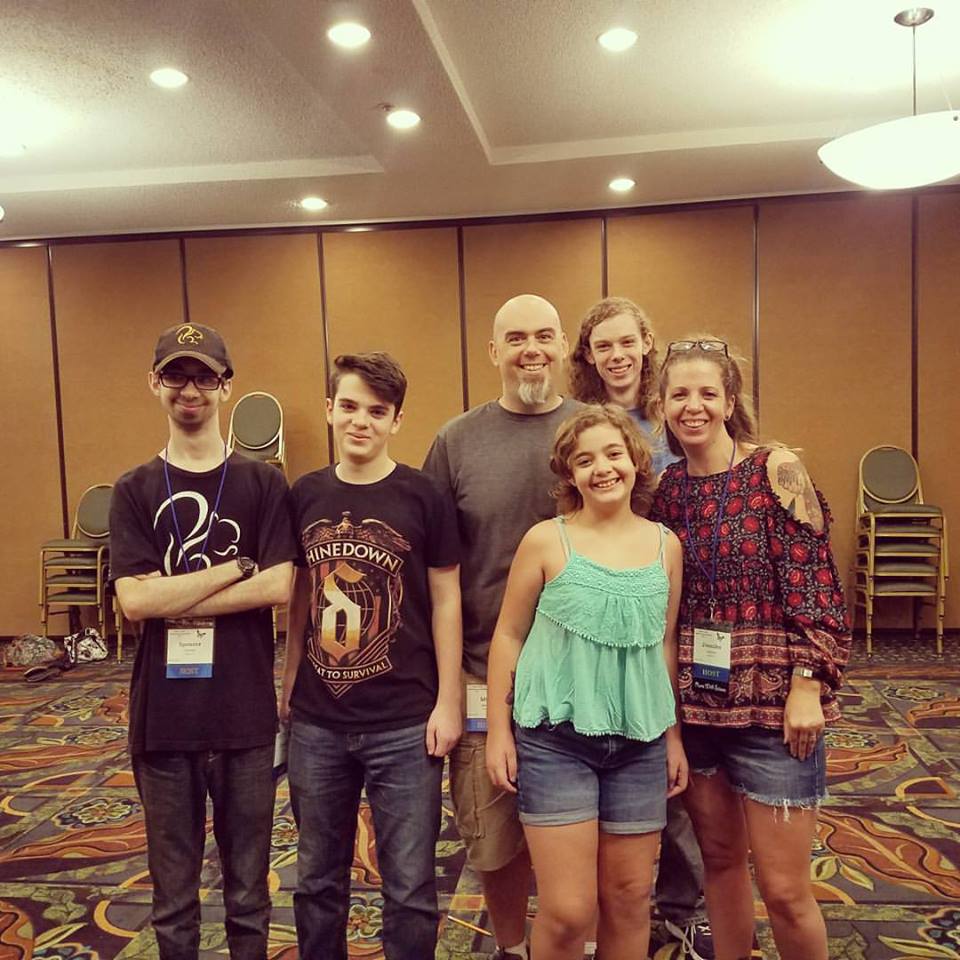 Registration will be opening in January, 2018.  Just click the Register Now button on the right-hand side of every page, and follow the instructions.
What does my conference registration cover?
Your registration covers all presentations, funshops, activities, and entertainment.  You'll also receive a conference bag when you check in, filled with the schedule, notepad, and other little goodies.  Your name badge will be your ticket to get you into everything that the conference is offering.  Registration does not include travel, accommodations, or food. Your hotel room must be booked separately, and can be booked here.
Do you accept walk-ins, or do I need to register in advance?
Yes, walk-in prices will be available for both individual days and the entire weekend, as long as we don't sell out.  But register early if you want to get the best rate!  See the registration page for details.
Is there a special rate for grandparents?
Grandparents are free!
How about toddlers?
Those under 3 years old are free too!
Can I come for just one day?
Yes! While we'd definitely recommend you come for the whole weekend so you don't miss anything, we have decided to offer single-day passes for those who'd like to check it out just for a day or two. Please see the registration page for details and pricing information.
We will be coming in an RV/bringing a pop-up.  Are there campgrounds nearby?
You bet! Here is a link to campgrounds in the area.  The Cave Creek and Lake Pleasant locations are the closest. http://www.camparizona.com/campsites/phoenixcampsites/Central%20Campgrounds.htm
Are pets allowed?
We love our pets too.  But, alas, your pets need to stay home.
Where's the nearest airport/what are my transportation options to the hotel?
If you're flying in from out of town, you'll want to fly in to Sky Harbor airport in Phoenix. It is approximately 20 miles from the conference hotel.   From there, you can either rent a car for your stay, take a hotel shuttle (available for a fee), or take a cab to the hotel.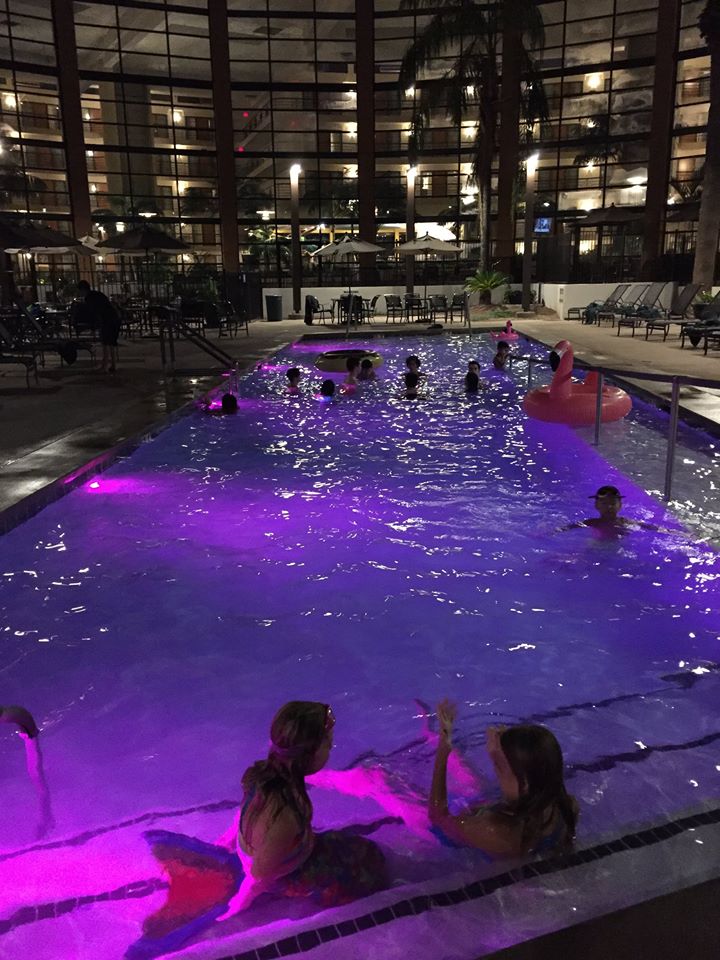 What can you tell me about the hotel?
We LOVE this hotel!  Be assured that we looked at several in order to find just the right one.   It's got a beautiful indoor atrium with trees, waterfalls and koi ponds, lots of room for visiting and hanging out, a pool,and a 24/7 exercise room. All hotel guests receive a complimentary breakfast, as well as a free happy hour every night.   All rooms are suites that sleep up to 6 people, with their own fridges and microwaves.  We've also made sure you'll get free wifi for your stay.  Plus, you're only a quick walk away from a vast array of shopping and dining options.  AND, you get all of that for just $109 per night.  🙂 Check out the hotel page for more details, and to book your room!
What are our options for food?
If you're staying at the hotel, they've got you covered for breakfast.  Everything from fruit, yogurt and cereal;  to made-to-order omelettes, pancakes, and waffles;  to eggs and sausage and potatoes and pastries. If you want to eat light and healthy, they've got that. If you want to have bacon on top of bacon with a side of bacon, they've got that too.  For the rest of your meals, you have several options:  there are tons of restaurants within easy walking distance of the hotel, so chances are good that you'll be able to find your favorites.  There's also many grocery stores, including health food stores, if you'd like to pick up some food to eat in your room.  We will include a list of several local restaurants and stores and their locations with your registration materials, to make it easy for you to find what you're looking for.   There is also an excellent on-site restaurant in the hotel.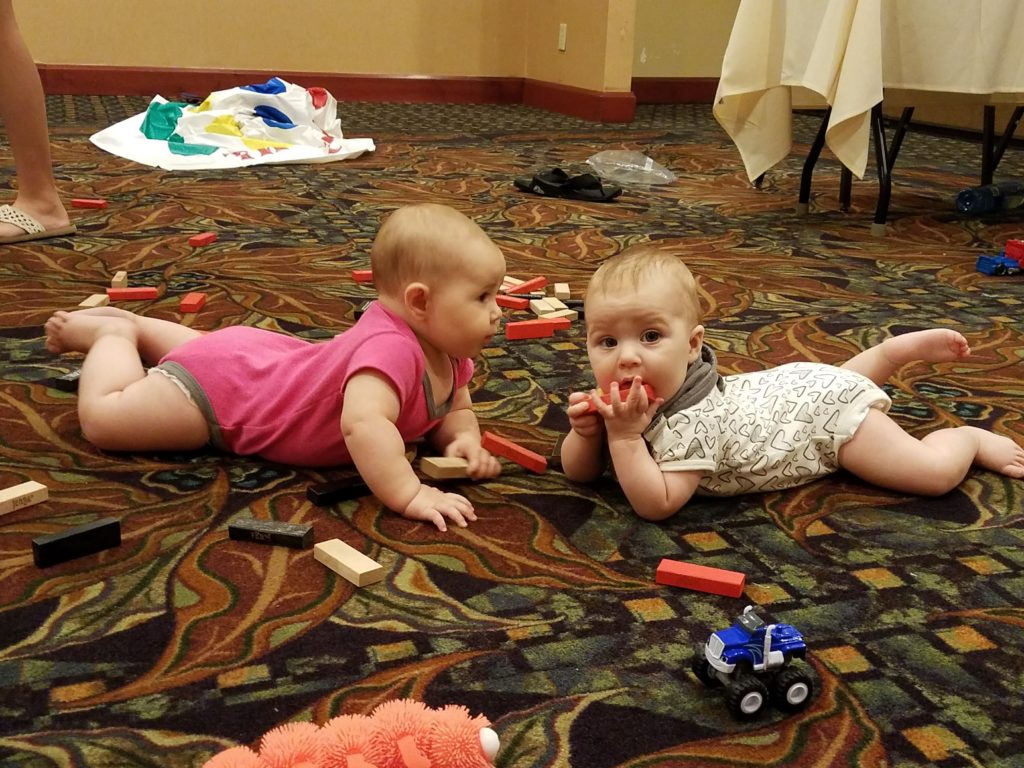 Is the conference good for kids?
It is AMAZING for kids, of all ages!  This is a conference designed for whole families.  There will be tons of funshops, lots of family-friendly activities and events,  ice-breaker games, and ongoing arts & crafts and computer rooms throughout the entire weekend (bring your laptops!). We'll have a room for board games.  There's the pool.  We don't provide child care, but you're free to make arrangements with other parents or teens, if you and your young child want to be in two places at once.   Children are welcome everywhere at the conference, and can attend almost all of the talks and discussions with their parents as well.  We'll have quiet activities in the back of the room such as crayons, etc, for those who'd like to listen to a talk with a little one, but want to have easy access to the door should they need to slip out. There will be just a couple select circle chats/panels that we ask that you attend without your children, so people can talk freely about sensitive topics, such as the Moms-only and Dads-only discussions, which we'll hold at different times so you can coordinate with your partner. There will also be some teens-only discussions (see next question) that won't be suitable for young kids. Parents won't be allowed at those either.  🙂
We've got your teens covered, too!  One of the things that was really important to us as we started planning was that we wanted to make sure that we had something that would appeal to ALL age ranges at any given time on the schedule.  We have two teens of our own, and we want to be sure they're happy too!  We're working on developing a whole program of activities for teens, as well as talks aimed at teens and their parents.  We have several young adult "graduates" who are looking forward to coming in to engage your teens, and talk to them about the issues they may be facing as they transition to adulthood. There's the pool and the art room and the computer room which are great for all ages. There will also be a devoted room just for teens, just for hanging out.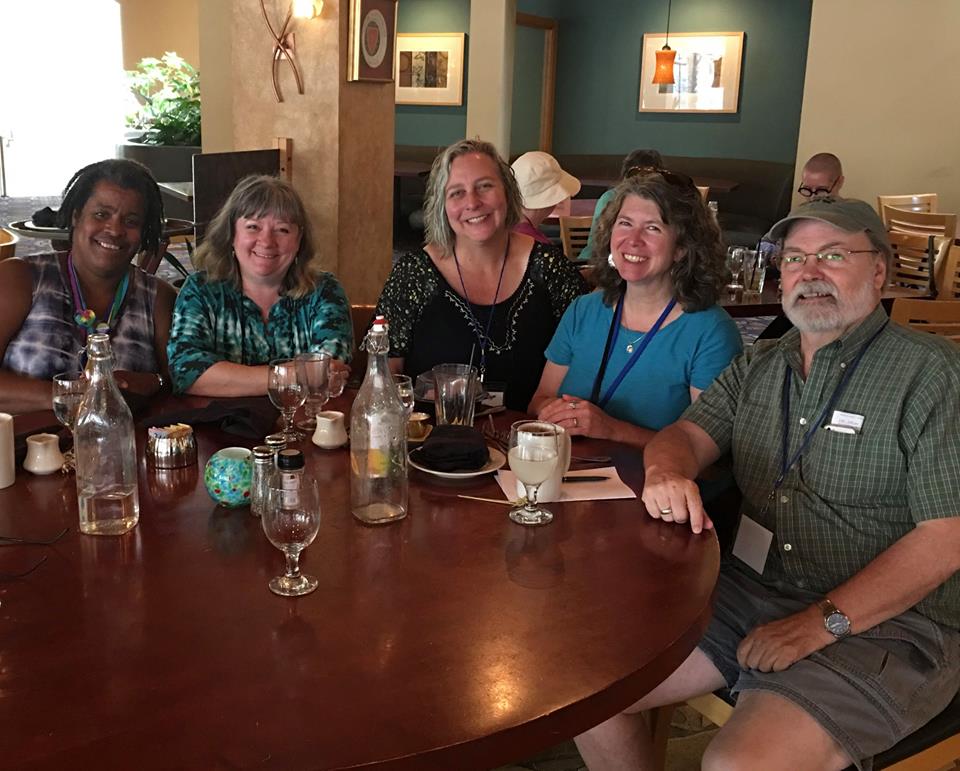 When should we get there/when should we plan on leaving? 
Registration will tentatively open first thing in the morning on Thursday, August 31st, with the program itself starting at 9:00. The schedule goes right through Sunday evening, so you might want to plan on staying the night on Sunday so you don't miss anything!  The hotel has agreed to extend the conference rate three days before and three days after the conference, so definitely consider coming a few days early or staying a few days after, and enjoy some of the things the area has to offer.
Do you have a Facebook group?
Of course!  Come join the conversation here.
How can I help?
Thanks for wanting to help!   There will be many opportunities to volunteer both before, during, and after the conference. We are especially looking for people to host funshops, so if you have a skill/talent/craft idea to share, or just love engaging with others, please let us know.   Want to help with set-up, clean-up, registration, and other behind-the scenes tasks?  Have a special skill that might be helpful to us as we prepare?  Want to help but have no idea how?  If the answer is yes to any of the above, just fill out a volunteer form, and we'll work to find you the best way to get involved.
Do you need any more speakers?
Thanks for your interest!  If you'd like to be considered as a speaker for 2018, just fill out a proposal here.
I am coming a few days early.  What is there to do in the area?
Glad you asked!  We love where we live, and are always happy to help you explore it. Visit this page for our list of some of the best things to do in the state.

I have a question that wasn't answered here.
Feel free to jump on over to our Facebook page and ask there, or send me a message directly.  If I don't have an answer yet (and I might not), I'll be happy to add it to my "Things to find out ASAP" list for you, or, I'll refer you to my husband who's great at coming up with answers to hard questions. 🙂
Save
Save